Sporttherapie Huber und Mair near Innsbruck makes the element of water the basis of a therapy and training tool, using the movement of your weightless body. In our underwater pool water becomes the crucial element of your rehabilitation. We take advantage of this element based on our experience and knowledge.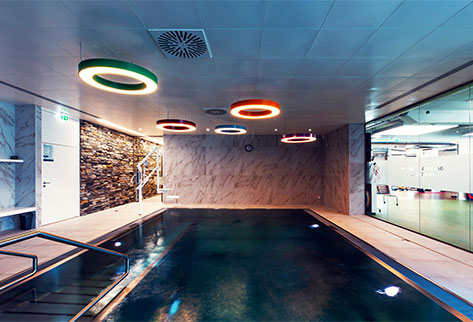 Why water therapy?
Given its physical properties (buoyancy, resistance, heat), water offers optimal support, especially for rehabilitation. Since you are almost weightless in water, you can perform movements with less effort and in an earlier phase of rehabilitation. This allows you to move your joints without pain and in a wider range of motion. You can also train all four extremities at the same time in water, which helps coordination in a way that is not possible elsewhere.
How can water help my body?
The pressure that water exerts on your body has a positive effect on your lymphatic system and helps reduce swelling faster. It also improves the circulation throughout your body.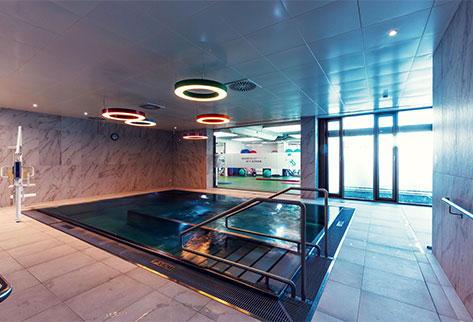 What are the advantages of water as a training device?
With the help of the flow resistance you can differentiate certain muscles or muscle groups and train them in a targeted way. This stimulates interaction between your muscles or between the fibres within a muscle and improves your coordination and strength.
Your muscles could use some stimulation?
Contact us for more information
or register now!
CONTACT US