The climbing wall at Sporttherapie Huber und Mair near Innsbruck is ideal for efficient rehabilitation and better body awareness. We tailor exercises to your needs and help you achieve better body awareness with every movement.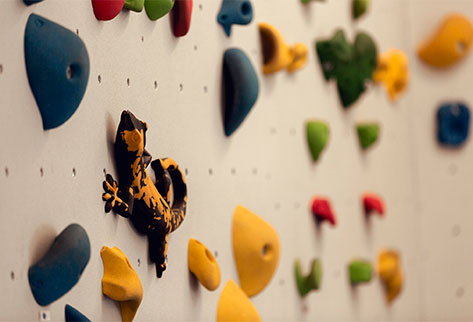 When is therapeutic climbing useful?
At Sporttherapie Huber und Mair, we use therapeutic climbing to treat scoliosis and improve shoulder function after injury or surgery. It also helps coordinative strength training for the core, arm and leg muscles and postoperative stabilization of the lower limbs.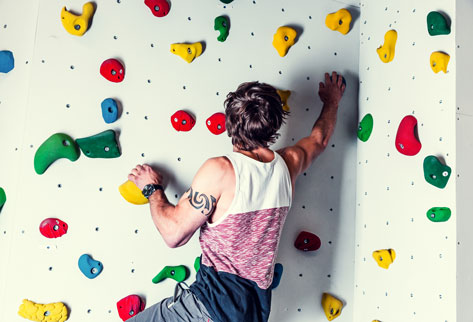 Why therapeutic climbing?
Positive effects include equalising muscular imbalances, improving of the scoliotic malposition and effectively training functional goal-oriented movements.
Do you have any questions or want to give us a try?
We are happy to provide more information or
schedule an appointment.
CONTACT US