No matter what brings you here ‒ a herniated disc, ruptured cruciate ligament, tennis elbow, (chronic) pain, prosthesis, etc. ‒ we know what to do. The expert therapists in our physiotherapy clinic near Innsbruck provide you with exercises and help you regain mobility and quality of life. Sporttherapie Huber und Mair is for professional athletes and hobbyists alike and has the right solution for you. Our well-equipped rooms, including massage rooms, climbing wall, underwater pool and outdoor area, not to mention our top-notch expertise, allows us to offer a wide range of therapy options. The variety of available treatments guarantees that we can find the right physiotherapy option for you and your needs.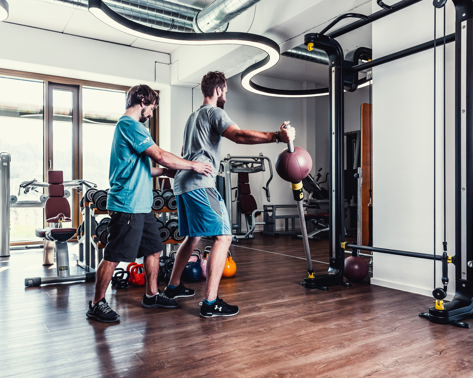 What can physiotherapy do?
Physiotherapy aims to determine the individual function, movement and activity issues that you are dealing with. You and your body are the focus. We start with your medical history and proceed with a targeted manual function examination. This allows us to identify the cause of the disorder and determine the affected areas of your joint, muscle and nervous system. Properly done, physiotherapy will help you get back to your activity and a healthy lifestyle.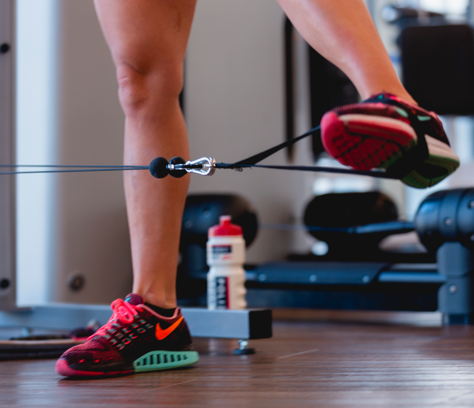 Holistic treatment
Our treatment strategy also takes health-related factors into account, including your professional and social environment. We analyse how static or repetitive patterns of movement in the workplace, as well as various psychosocial stress and environmental factors influence your personal health. Based on the detailed functional analysis, we develop an individual therapy plan that includes all passive and active treatment strategies. We are in close contact with the attending physicians, but also try to find the right path for each individual case through in-depth exchange within our Team.
Do you have any questions or want to give us a try?
We are happy to provide more information or
schedule an appointment.
CONTACT US