The experienced massage therapists at Sporttherapie Huber und Mair are experts in improving your well-being. The massage therapy techniques stimulate and relax the subcutaneous tissue, muscles and deeper tissue. This not only relieves tension, it also speeds up recovery after injury.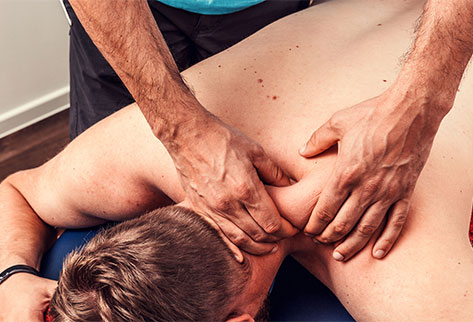 What are the benefits of therapeutic massage?
Therapeutic massage relaxes muscles and improves blood circulation. The nervous system releases hormones and pain-relieving messengers. This also promotes the body's self-healing processes. A therapeutic massage is also ideal for relieving tension, e.g. from sitting all day, after training, or for regeneration after muscular imbalance.
Feeling tense?
Contact us for more information or
make an appointment to relax!
CONTACT US