Rehabilitation for amateur and professional athletes at the Comeback Lodge near Innsbruck. Our apartments in the first floor of the therapy building are a great accommodation option in case you don't live near our practice. If you do not live in the vicinity of our sports therapy facilities near Innsbruck, we offer you an intensive, tailored rehabilitation plan after your sports injury or prosthetic fitting. Our goal is to provide medical support to help you get back into competitive or amateur sports ‒ or everyday life, for that matter.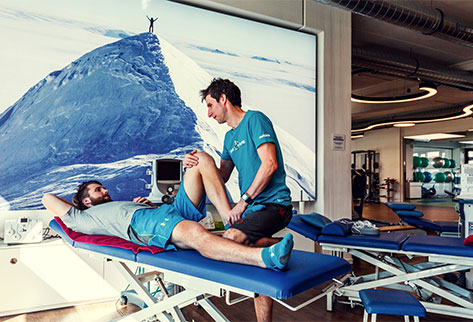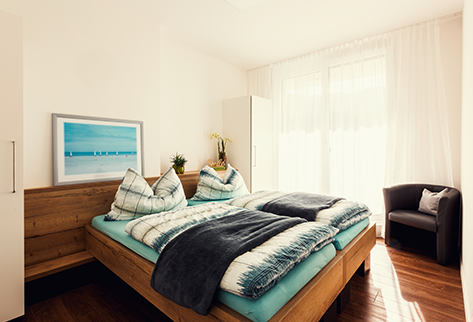 What are the benefits of the Comeback Lodge?
You can live in one of our three apartments on the first floor of the building during your treatment. You can retreat to the Comeback Lodge between treatments, and prepare your own food in our modern kitchen.
The entire training facility is available to you during your stay for additional therapy or training-relevant exercises. At the end of the rehabilitation week, you receive a tailored training/therapy plan to take home. This lets you continue your recovery in the weeks that follow, independently or under the guidance of a therapist or trainer.
We analyse the current state of your functional level and support you again with a rehabilitation plan tailored to your needs. This process repeats until you are ready to make your comeback.

Ready for a comeback?
Contact us for more information
or to reserve your lodge!
CONTACT US