Sporttherapie Huber und Mair near Innsbruck also offers mud treatments. The term 'fango' refers to a mineral-containing mud, which has a positive effect on blood circulation and metabolism. Fango packs are applied to your body; the contained mineral salts have a healing effect and relieve pain. This treatment warms and heals your body in a soothing and gentle way.
Why fango?
Tense muscles, aching nerves and the feeling that nothing works? Fango prepares your body for physiotherapy or massage. It reduces pain in your muscles and joints, and helps stretch your tendons and ligaments better. The skin also benefits from the applications.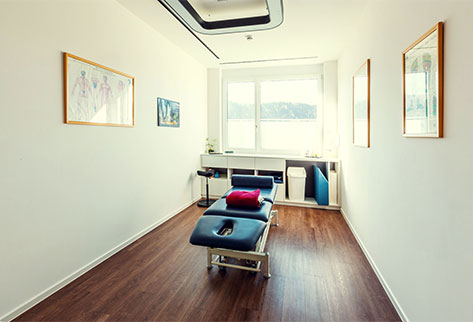 What does fango help with?
Fango applications help treat pain and disorders of the musculoskeletal system, including
Muscle tension
Back pain
Osteoporosis
Arthrosis
Sciatica
Rheumatism
Contact us for more information
or register now!
CONTACT US